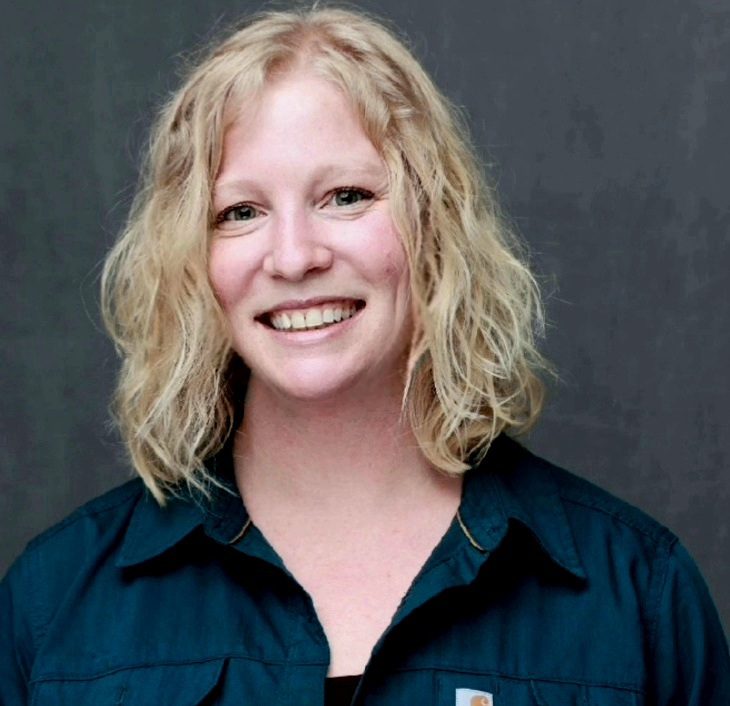 Kat Slaughter is a TRUE Zero Waste Advisor with GBCI, a certified Practitioner of Zero Waste Principles and Practices, and trained in the Management of MSW Collections Systems and Construction & Demolition Debris Management with the Solid Waste Association of North America (SWANA).
She is a 2020 graduate from Build Colorado's Pre-Apprenticeship program and holds an 8-hour Demolition Superintendent certificate completed with the National Demolition Association.
Prior to establishing VERT Sites in 2019, Kat was a Sustainability Manager for a fractional real-estate organization and its four resorts. She streamlined hospitality operations and led waste diversion efforts for the construction of the company's newest resort.
Kat also has direct experience with material hauling and disposal having been the Recycling Coordinator, which required a CDL and operations of a 26,000 ton vehicle, for a Summit County ski area and resort. Lastly, she led sales and operations for a private material hauler before founding VERT Sites in 2019. Her intimate waste and hauler operational expertise in the greater Colorado area and tourism-destination based areas has led her to be a Materials Management and waste diversion expert in the Hospitality, Tourism, Construction & Demolition, and Events and Experiential industries.
She sits on Summit County's Zero Waste Task Force, the Town of Breckenridge's Events Sustainability Sub-Committee, is an advisor to the Breckenridge Events Committee, sits on Recycle Colorado's Construction & Demolition Committee and is the Greater Colorado Business Representative with Recycle Colorado. In addition, she is part of the Policy Toolkit development of Construction, Demolition, and Deconstruction with Recycle Colorado. She's a member of the Summit County Builder's Association and the Associated General Contractors of Colorado and sits on the Specialty Contractor Committee and the Culture of Care Committee with AGC-Colorado.
Need a Trash Talker for your Event?
Let us come to you. We will guide you and your team towards better sustainability practices.